I've talked before about all the damage we had here from Superstorm Sandy and the following snowstorm; we must have eventually lost about 100 trees. We've had a crew of tree experts here two times now, cutting down broken and fallen trees, and chipping and removing stumps, so the look of our property has changed drastically. But now that spring has arrived, we are finally getting patches of green here and there and at least some small signs that life goes on, and everything will eventually recover.
Here's a sample of where we are in this recovery process: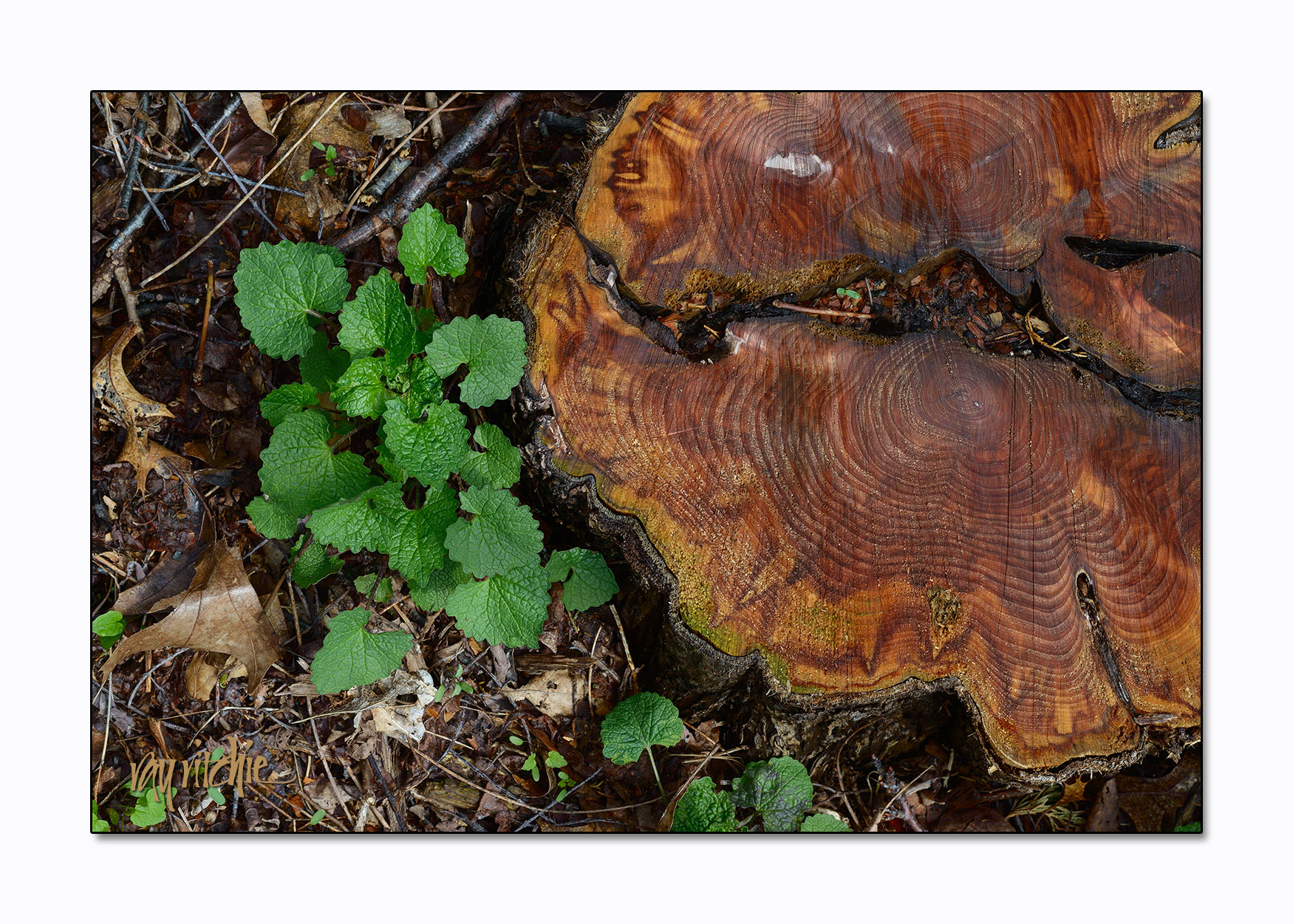 (Nikon D800 and 85mm f/1.4 lens at ISO 200, f/11, and 1/100 sec.)
Click here to open the image in a larger size in a new window.
We're hopeful that we'll get enough volunteer greenery to hide most of our remaining fallen trees by June. At least we have more room for parking now, and maybe a new storage shed for the lawn and garden gear.