It's a frustrating and rewarding fact of life for photographers: no matter how long you study and practice, no matter how many times you upgrade to better equipment, nothing can substitute for having really great light. And for landscape photographers, great light usually depends on a combination of location, patience, and luck.
We were recently on a 12-day cruise of the Mediterranean, focussed primarily on the Greek Isles. We saw a lot of fascinating places, but unfortunately, we saw most of them under clear skies and mid-day sun, which is good for photojournalism, but doesn't really make for the best photos. The exception was the second evening of the trip, as we sailed out of Venice at sunset to start across the Adriatic towards Croatia. For about an hour, we were treated to some of the best light I've had a chance to shoot in, and some really unusual views of Venice, from the vantage point of our cabin balcony as we cruised between the islands into the lagoon and then out to the open sea.
Here are just a few of my shots from that hour: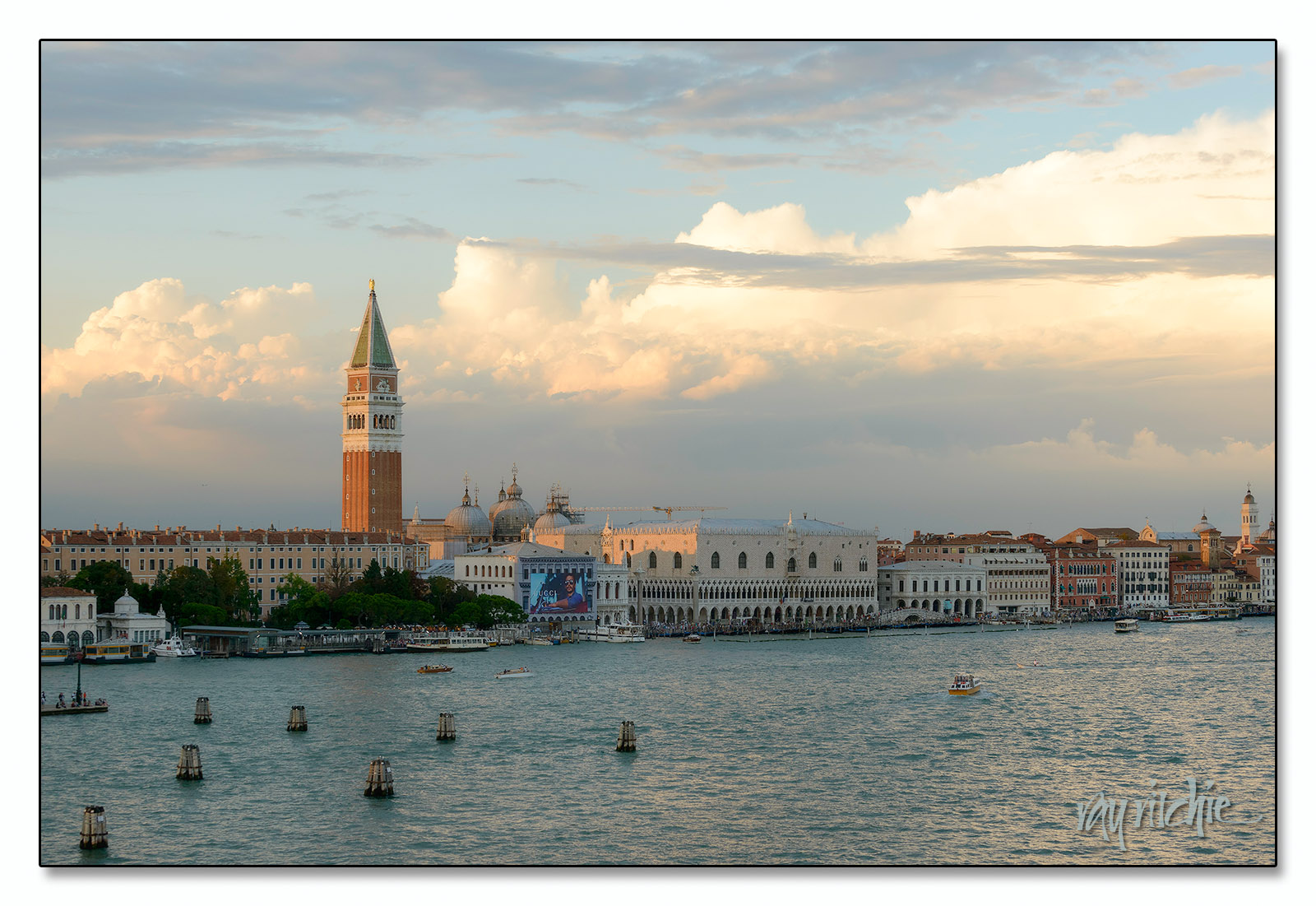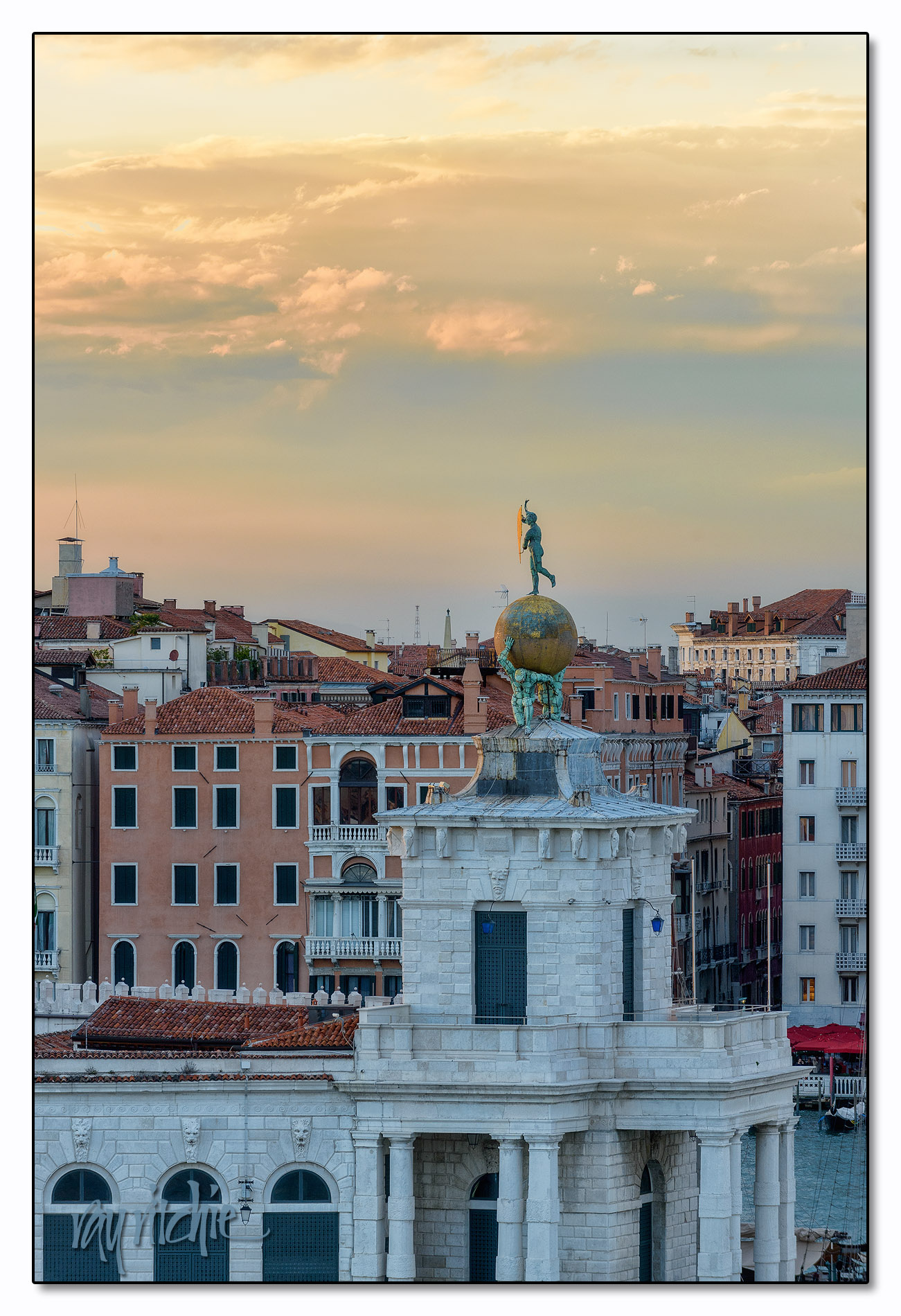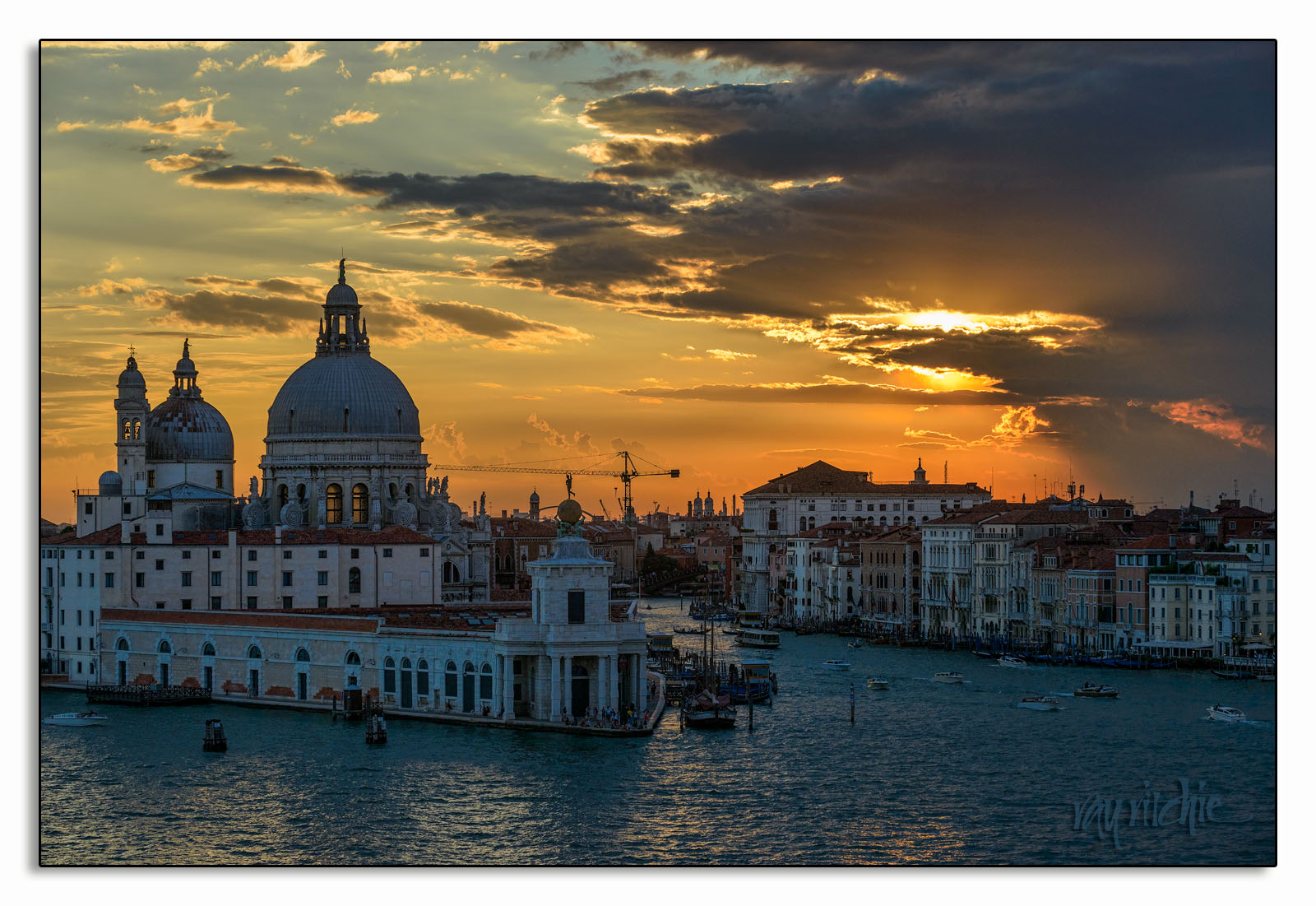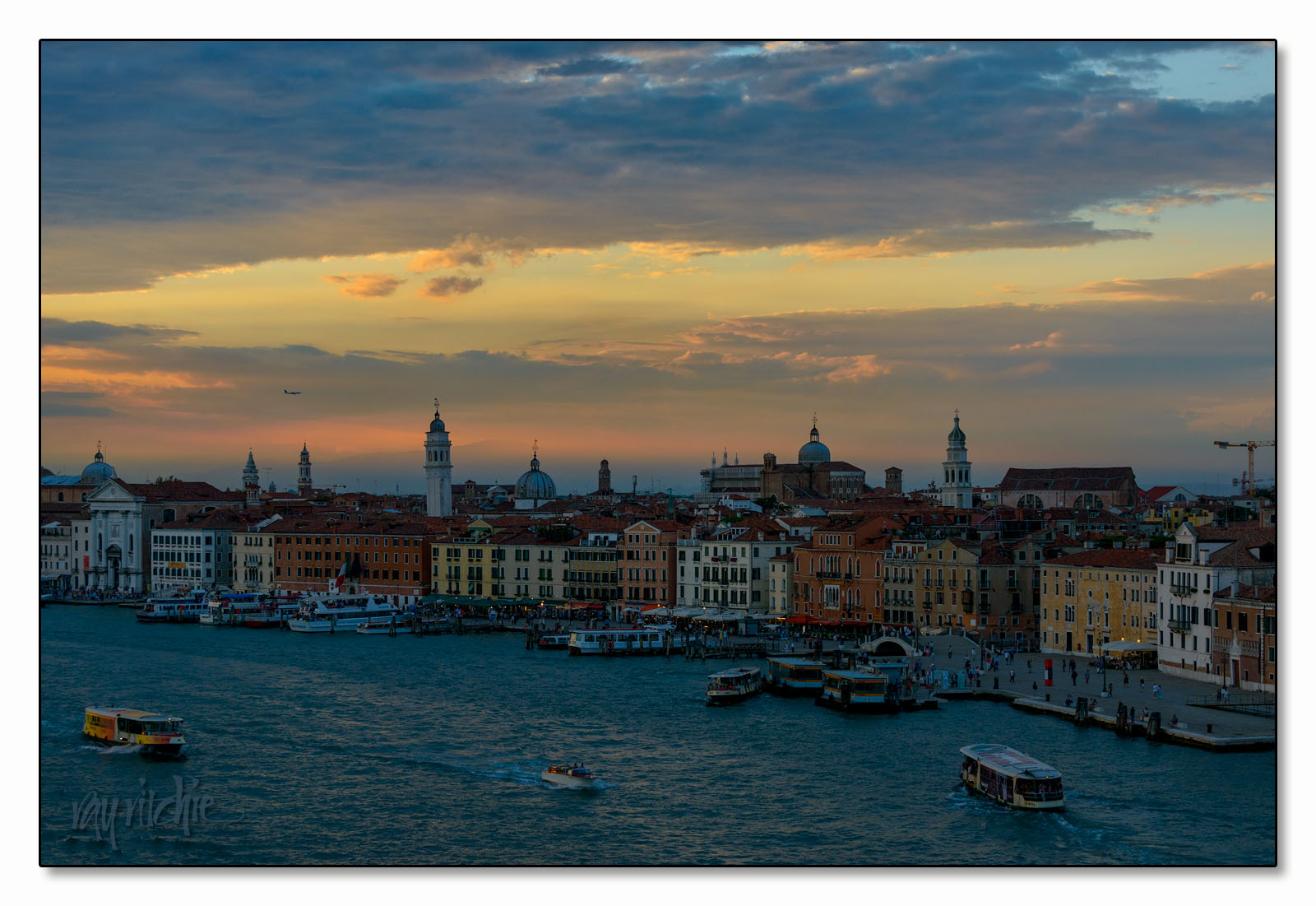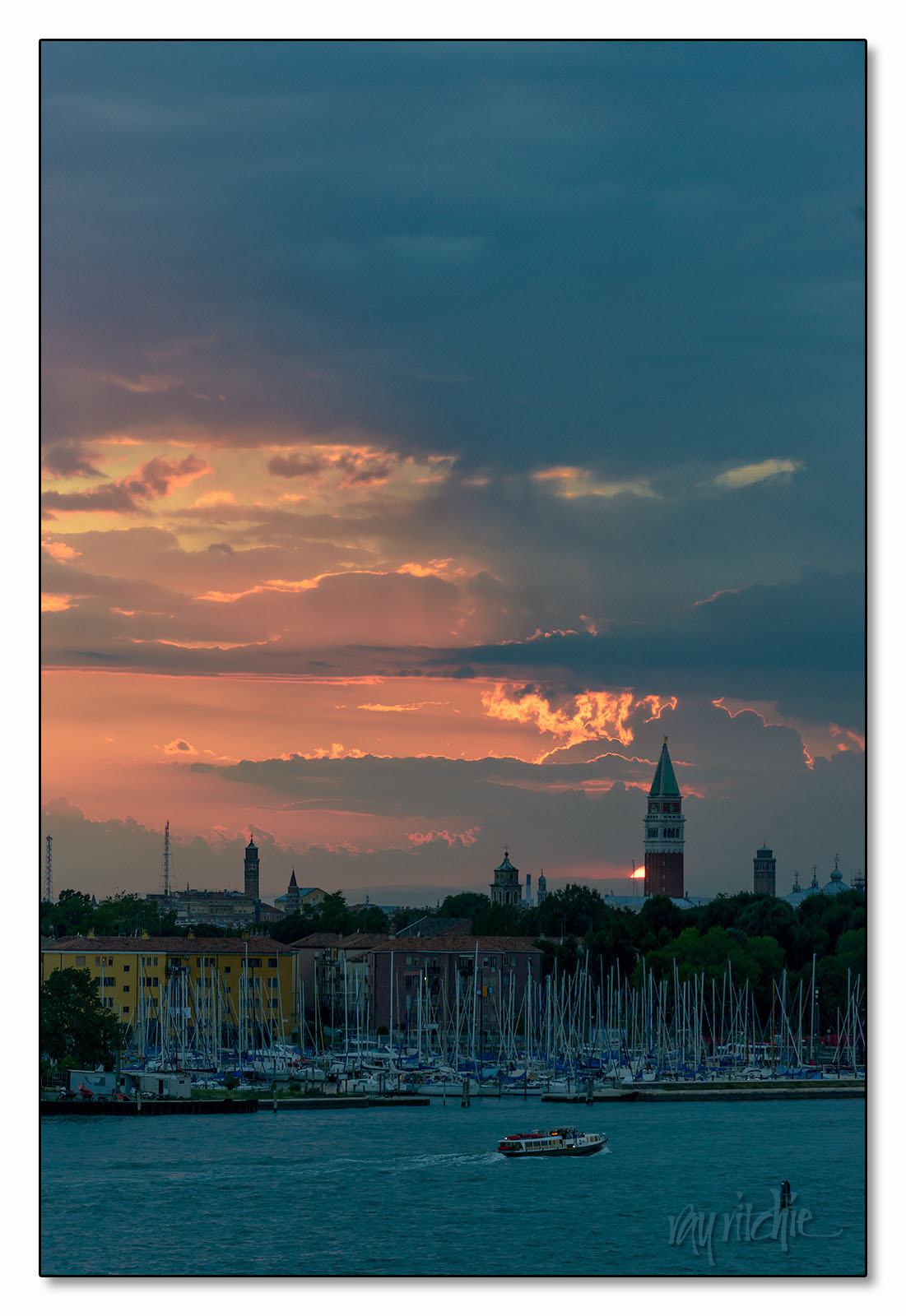 All these images are viewable in a large size by right-clicking on the image and then choosing "Open image in a new page."
You can see some more of my images from Venice, as well as a growing set from the rest of the trip, on my Flickr page. I'm looking forward to my next happy opportunity to shoot again in such a wonderful location with such light.