Classical calligraphy is frequently combined with some form of image or illustration. While I do some illustration, drawing, and painting, my most frequent form of imagery is digital photography, and I love to find ways to combine my words and photographic images into unified designs. Here's an example: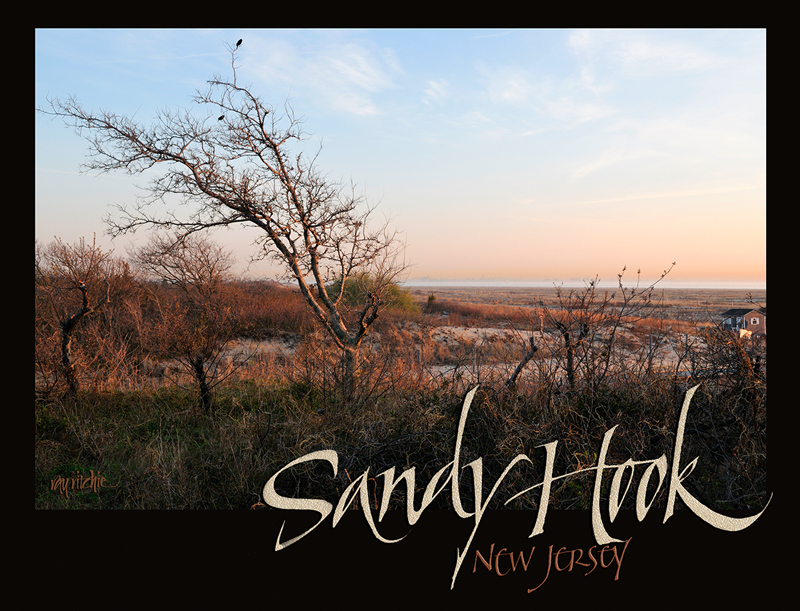 This is a T-shirt design, based on a photograph I made at the Gateway National Recreational Area on Sandy Hook, New Jersey (for those in the know, the specific location is Gunnison Beach, the infamous "nude beach" – no nudes present when I made the photo in April, though). The text at the bottom is hand calligraphy, and was originally written in black ink on white paper. I scanned it into my Mac Pro, brought it into Photoshop, and changed the text color to match colors sampled from the photo. Finally, I added some "sand" texture to the words "Sandy Hook," and layered the whole design up in Photoshop.
This design was published in the Annual Review issue of Letter Arts Review in the spring of 2010.