I really didn't have Forrest Gump in mind when I wrote that title line. We had a light dusting of snow last night, and since there has been so little snow this winter, I decided I needed to make an early morning photo trek at Monmouth Battlefield State Park. I had my tripod set up on the hillside, overlooking the battlefield and the apple orchards, and was staring intently through my viewfinder framing the scene, when suddenly a red fox appeared, walking through my shot. Foxes aren't really rare in our area, but I've probably only seen them four or five times in the last 30 years here, so this was pretty exciting for me. Unfortunately, I had the camera set up for a landscape shot, rather than wildlife, and I only managed to get off two shots before he saw me and ran away. Great light, but not a very sharp image due to the slow shutter speed, so I decided to make it more useable by giving it a drybrush painting effect. Click the image for a larger view.
Here's another shot from the same trip: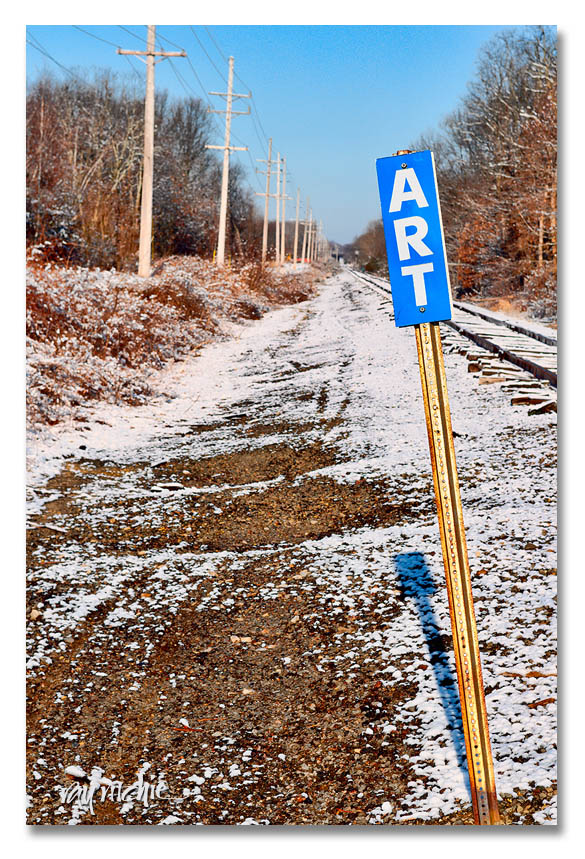 You know it's art, because the sign says so.