Our local lake, the Manasquan Reservoir, has been suffering the effects of our continued drought. The last time I was there, about a month ago, the water level was several feet below capacity, which is bad for our county water supply, but interesting for photographers. It means that areas of the reservoir normally under water were now exposed, and you could walk out to beds of water lilies that are normally too far offshore to make good photos. In fact, many of the lilies were no longer on water at all, but rather lying in the damp exposed sand, barely clinging to life. I've seen this before, a couple of years ago – here's my first "drought survivor" image from 2008: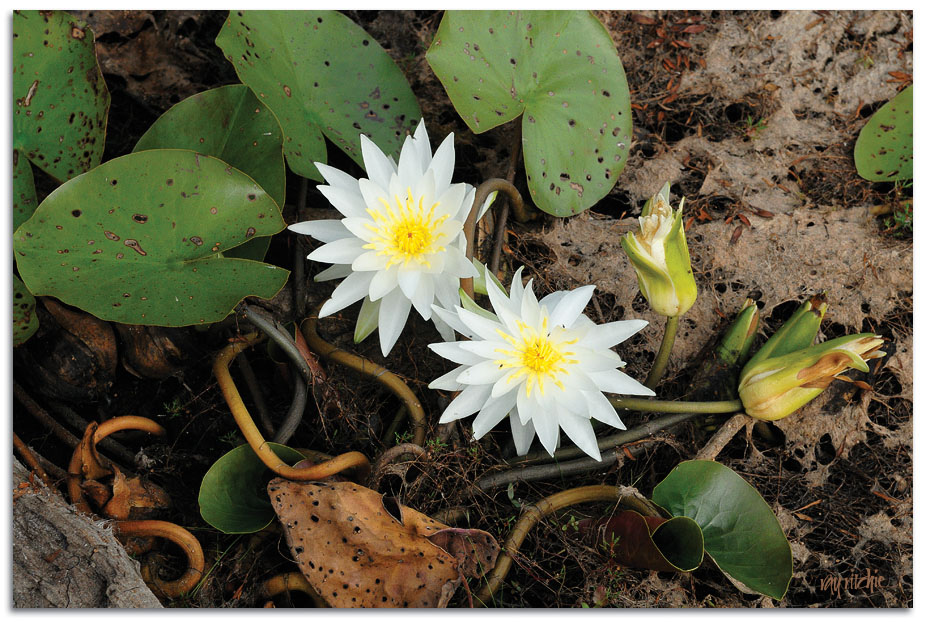 And here's one of my favorite shots from this year: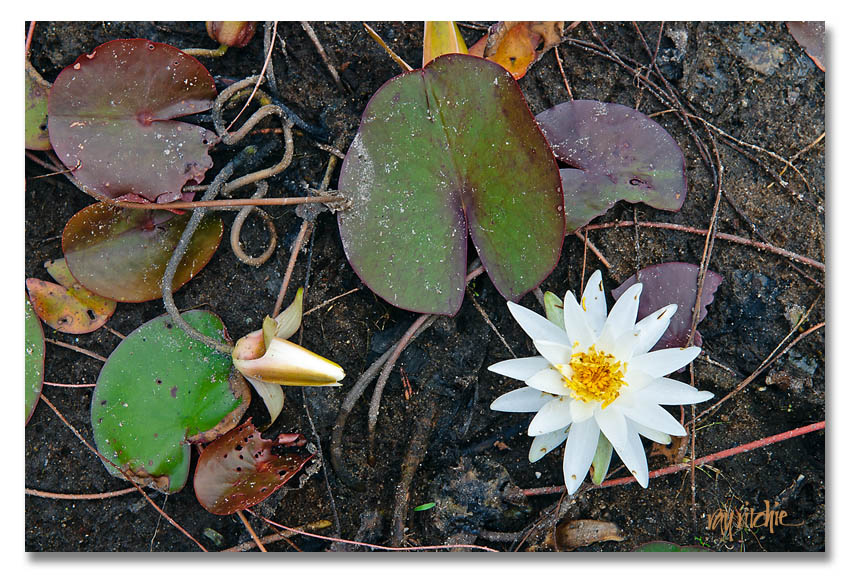 These lilies remind me of Japanese "cycle of life" flower paintings, as you see the flower at peak bloom, bud, and shriveling and dying and infested by insects, all at once. As the leaves and stems are exposed to the sun and begin to dry out, they take on deep oranges, yellows, and reds that you never see when the plants are completely immersed. They tell me a story of beauty, sadness, danger (global warming?), and at the same time, hope.
More of my water lily series can be seen on my flickr stream here. Until I get an etsy store or some other sales outlet set up on line, if you're interested in prints, please use the contact page to let me know what you'd like. I print these myself in a variety of sizes, from 5×7 (matted to 8×10) up to 16×24. Larger prints can be made available, including canvas gallery wraps, but I have to outsource the printing of these, and it takes a little longer.