From the sketch pad last week: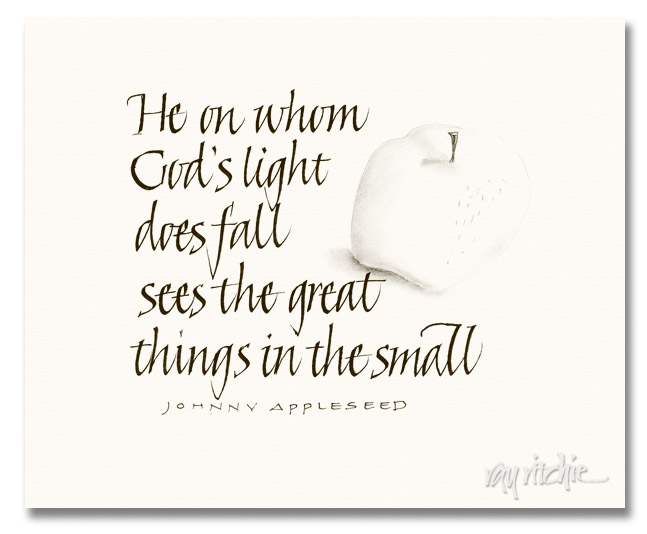 I'm not sure about that attribution of the quote. I gave it to Johnny Appleseed (John Chapman) because we have some wallpaper that includes the quote, and the title of the pattern is something like Johnny Appleseed Prayer.
The great thing that has happened to me this past week is that I became a grandfather to little Anna. She seems so tiny, even though she's probably slightly above average in size for a three-day old infant – how quickly we forget. Anita and I are enjoying our chance to get to know her, and she's being quickly taught that her grandfather will have a camera in her face a lot of the time. Here's her Photoshop sketch portrait: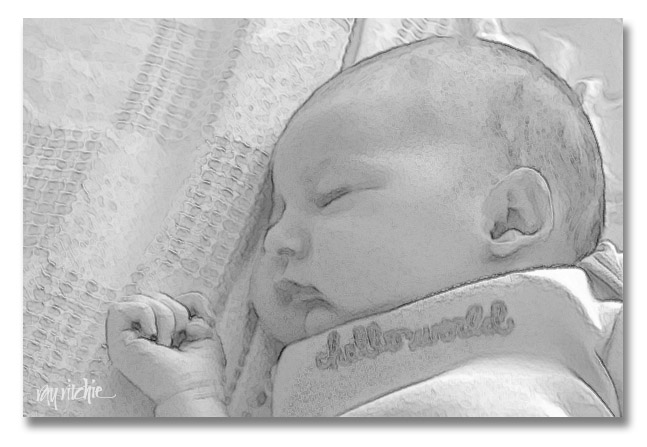 The sketch was done by a black and white conversion (Image>Adjust>Black and White), followed by a couple of filters (Watercolor and Drybrush). I then duplicated the image in a second layer and used the Find Edges filter, and reduced the opacity of that layer until I was happy with the overall result.
Welcome to the family, Anna!