A couple of years ago, I had a chance to see a remarkable collection of African art, both ancient and contemporary, at the North Carolina Museum of Art. Among the treasures exhibited was a collection of African masks. I have photos of a number of these, but I'll just show one here, so that you know what I'm talking about: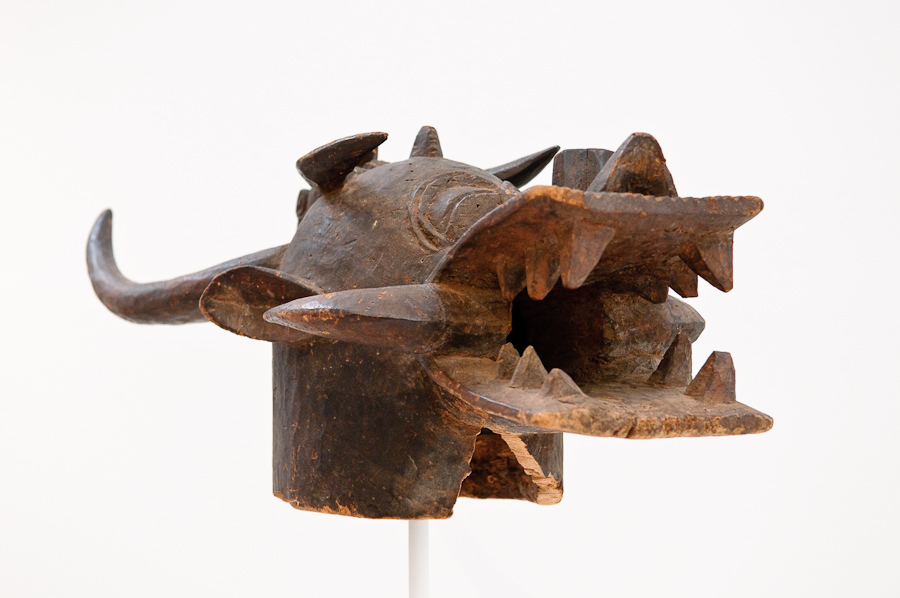 I had never done anything with these photos, other than share them with friends, as the NCMoA, like many museums, puts a condition on its photography permission that any photos taken must be "for personal use only." But last week Anita was making a card for relatives with a new baby, and she chose a jungle animal theme. As usual, the task of designing the envelope fell to me, and I happened to remember my African mask photos, and wondered if I might find some material there for an envelope design. As I studied the photos, and the wonderful abstract representations of creatures real and imagined, I was reminded of the ornamental "beasties" used in Celtic art, and I started thinking about writing the family name in a set of illuminated letters based on some of the masks and other art objects in the exhibit.
For a variety of reasons (basically because the idea was too obscure and complex), I ended up discarding the idea, but not before I had made some initial sketches. The family name began with a "G" and an "I" (the family members, if they're reading, will now recognize themselves). Here was my sketch for those first two letters: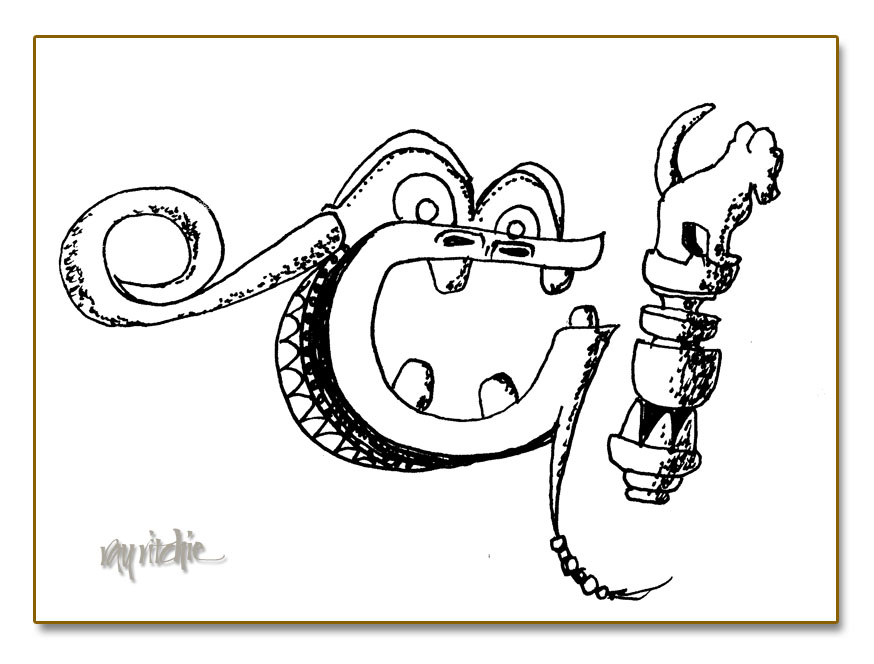 The "G" in the sketch above isn't really a direct representation of any of the masks in the exhibit, but it grew out of studying the photo shown at the beginning of this post. The "I" is a direct sketch of one of the carved staffs exhibited. Even though I didn't use the idea this time, I think it has potential for the future. I have more than a dozen photos from the exhibit as a starting point for source material, and I'm sure that a Google for "African masks" would yield many more. Reduced to line drawings, these designs start to echo strongly of the Celtic artwork of the Book of Kells and other classic works.  Here's a quick poster design showing three more sketches, without trying to use them as letters: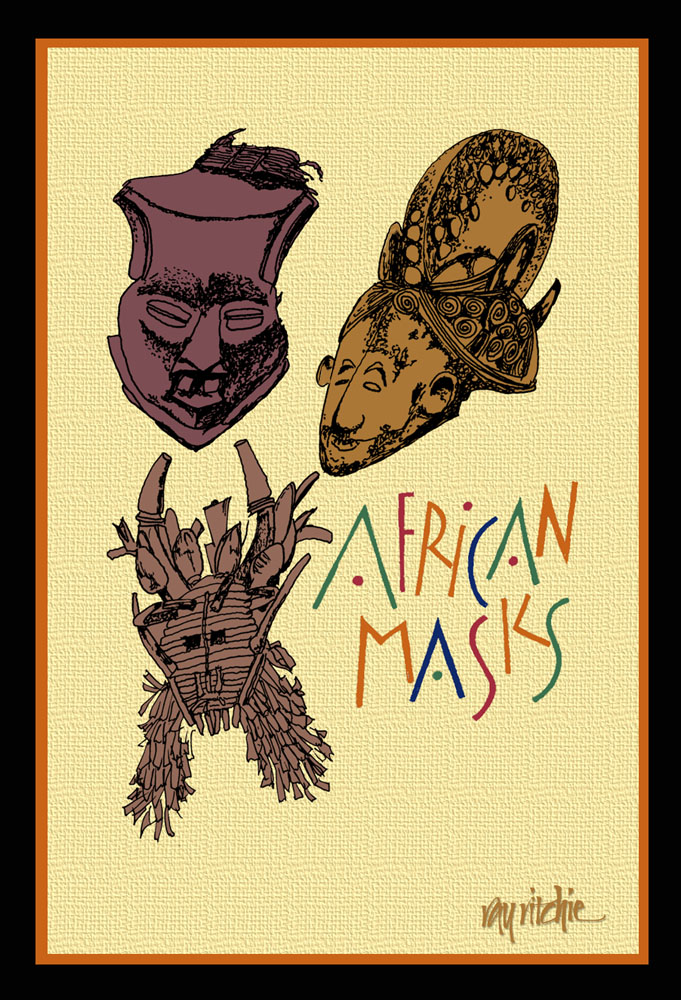 The mask in the lower left has obvious potential as an "H" or perhaps an "X", and the others could easily be used as a part of almost any letter with an open bowl, such as an "O" or a "Q." The upper right mask might also be a part of an "R," or perhaps a lower case "A." Now I just need another twenty or so sketches, and I'll have a complete alphabet… If you have links to other African mask sketches or photos, I'd appreciate hearing from you.