It's not really very far from Grants Pass to the Oregon coast, but Rogue River National Forest lies in the way, and there are few good (that is, fast) ways through the forest, so we swung south and skirted the National Forest via the Redwood Highway (Rt. 199). This actually takes you a little way into California, but it only took about three hours, and it brought us into Oregon at the absolute southwest corner, which meant that we were able to follow the Coast Highway (101) all the way from the southern border to the Columbia River. And we got to see redwood trees growing right up against the side of the road as we entered California!
In terms of this trip, we took a relatively laid-back pace and gave ourselves three days to make it all the way up the coast.  I was fascinated by what we saw, and could easily have spent several days at any number of the spots we visited. We overnighted at Gold Beach, Newport, and Astoria. Some of my favorite places along the way included Harris Beach State Park, Meyers Creek Beach and Pistol River State Park, Haceta Head, and Ecola State Park, but these few names don't do justice to the dozens of beautiful viewpoints and parks we visited. Rather than give a detailed commentary, I'll just show a few photos to hit some of the highlights.
Harris Beach State Park was our first stop, and our introduction to the seastacks, rocky beaches and cliffs, tidal pools, and mountainsides that met the sea: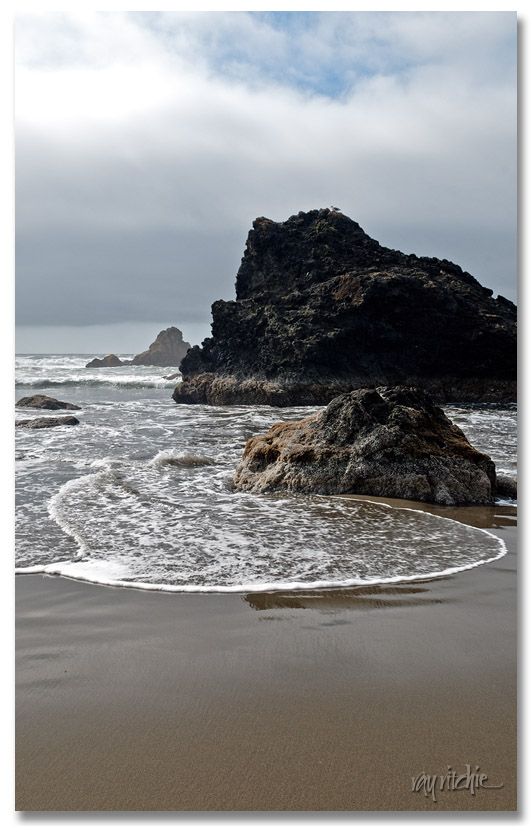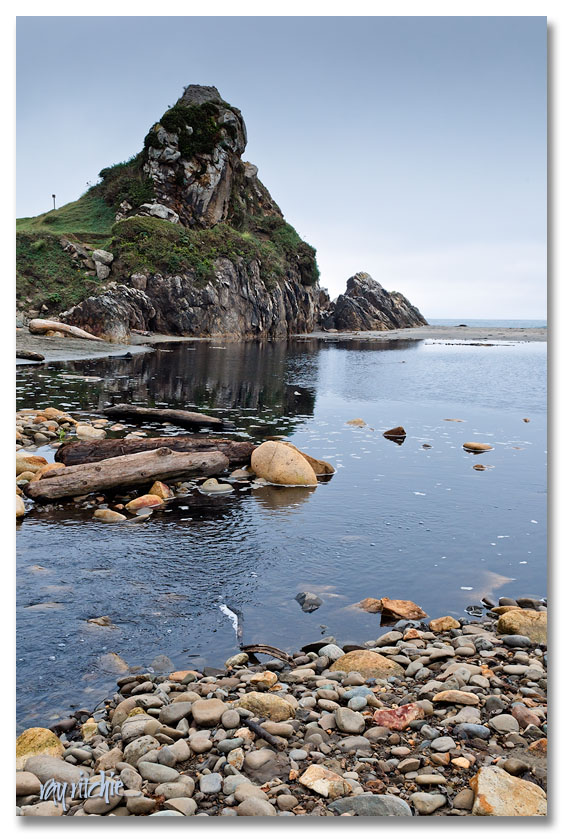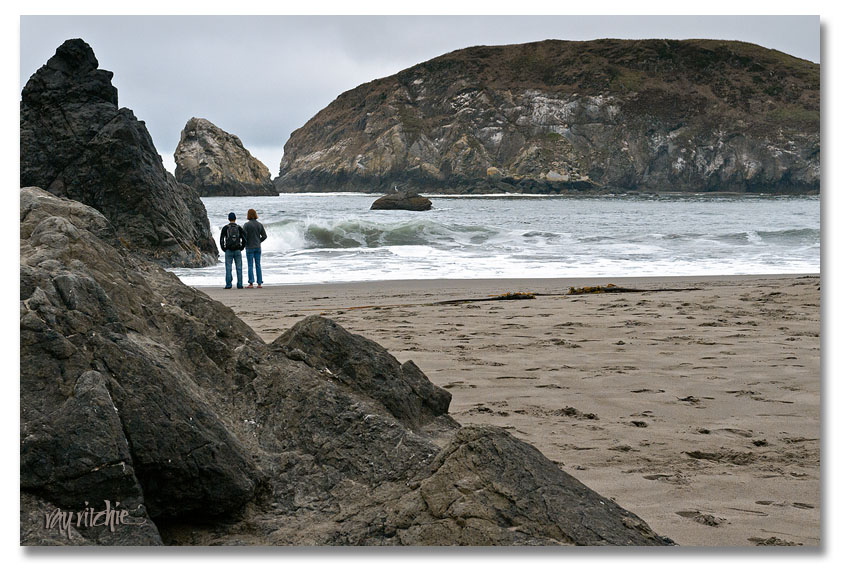 "Kelptic" knotwork was everywhere: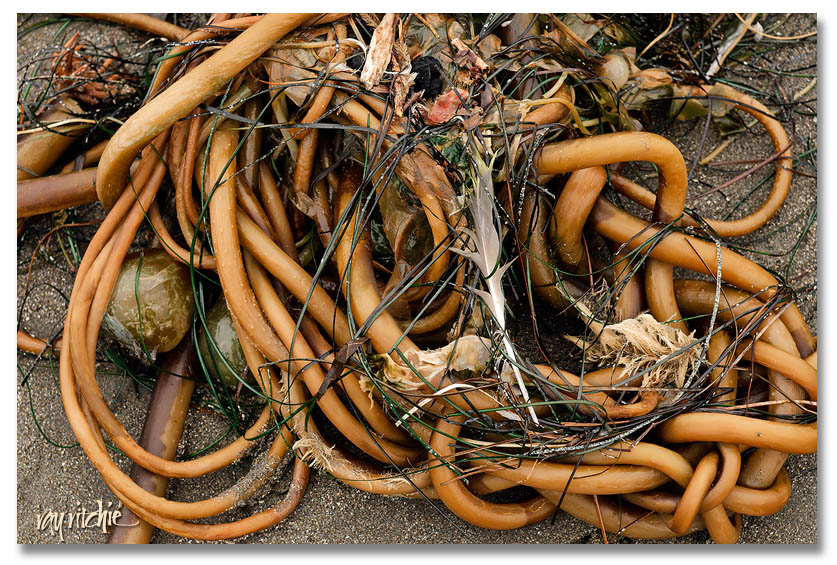 We spent our first night on the coast at Gold Beach, just a few miles north of Meyers Creek Beach in Pistol River State Park, and I got up early the next morning to shoot some sunrise shots there. Here's one of my favorites: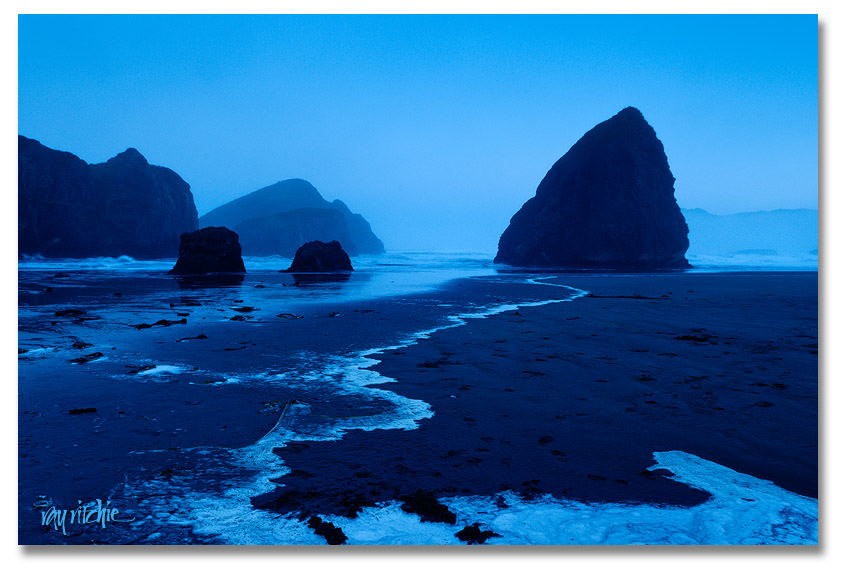 We moved on up the coast to Bandon Beach, and each new area of seastacks seemed more fascinating than the last to me.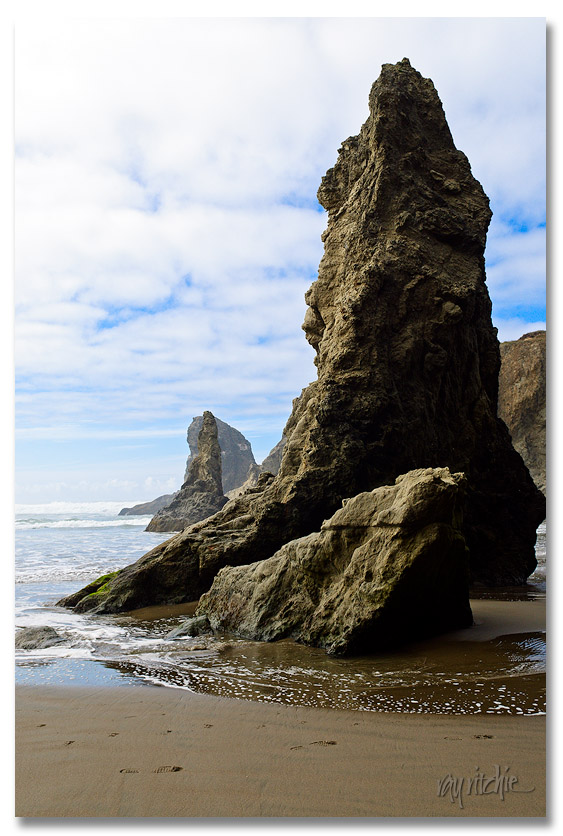 This set of stacks is called the Seal Rocks: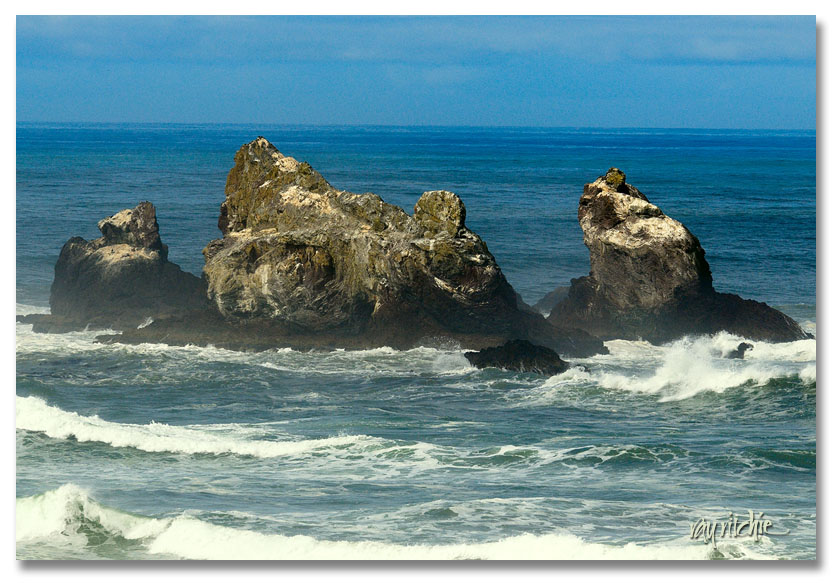 Leaving Bandon Beach, we stopped briefly at one of the two parts of Bandon Dunes National Monument, where the character of the beaches changes completely, from rocky seastacks to pine forest and dunes everywhere: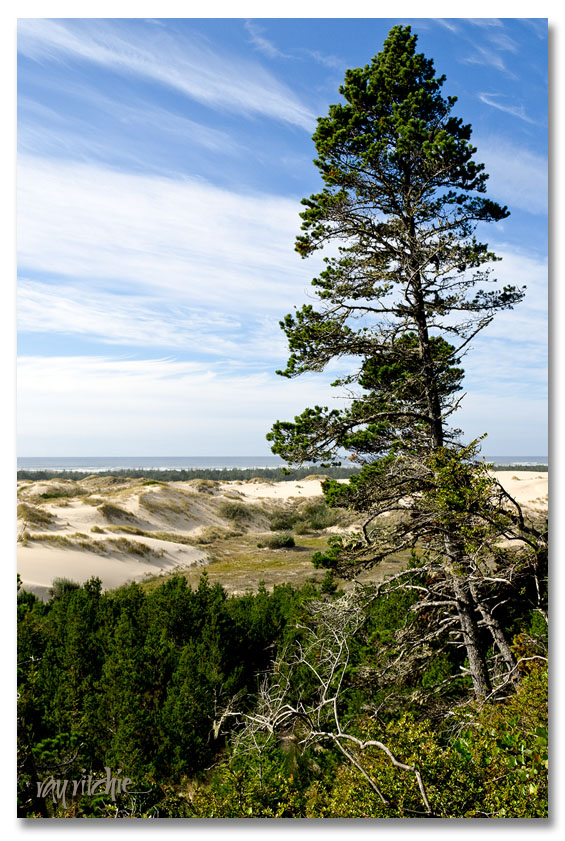 Moving on up the coast, we passed Haceta Head: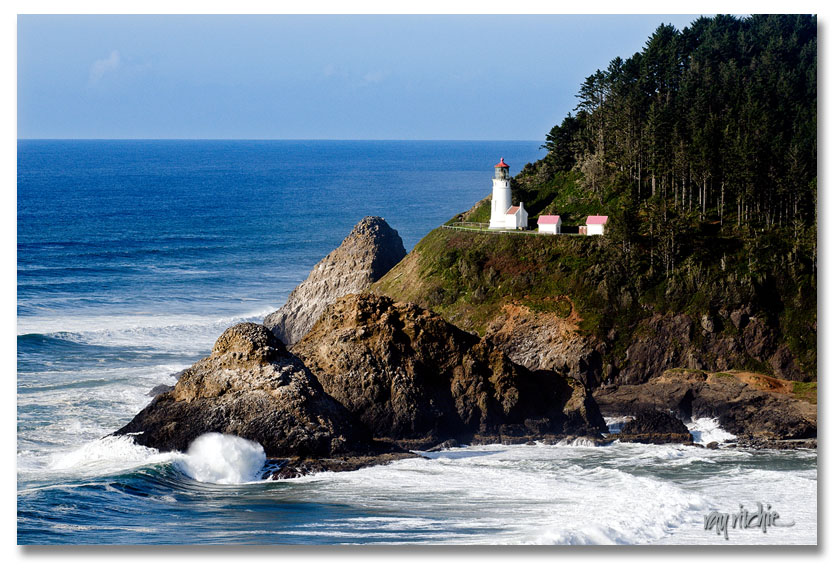 We stopped that night at Newport, and before going out to dinner we went out to Yaquinta Point for the sunset: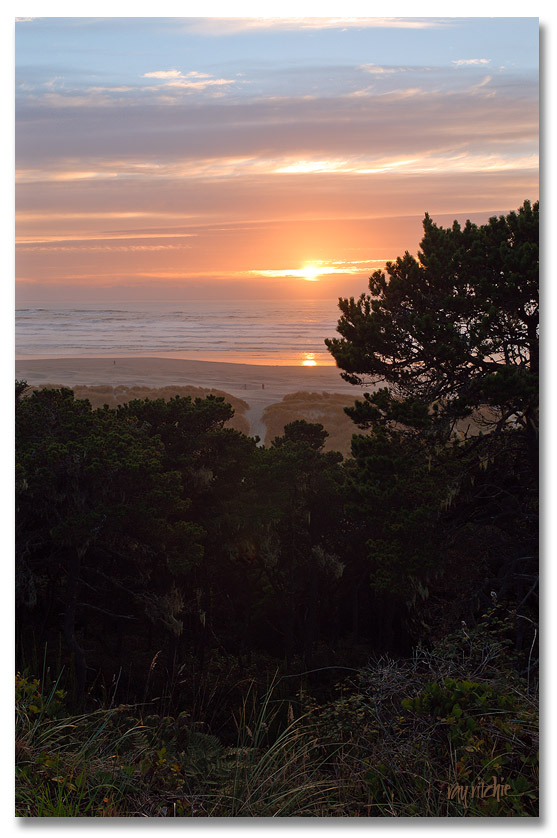 I have literally hundreds of shots from this trip, and can't begin to show them all in blog form, so I'll put up more on Flickr later. I'll finish up the trip in my next post, and then we'll go back to some lettering topics.
Shots from Seattle and Mount Rainier are already up on my Flickr stream (see link at right).