I'm just starting to shoot people shots with my new 85mm portrait lens, and I was practicing this past Sunday by shooting a rehearsal of our Joyful Noise praise band as they prepare for an upcoming concert. The best shot turned out to be this one of Tom, who was wailing away on the harmonica. I decided to process it in black and white, to hopefully give it a little of a "blues club" feel. I tried a couple of versions, but this is my current favorite, done with Photoshop and the Nik Silver Effects Pro plugin.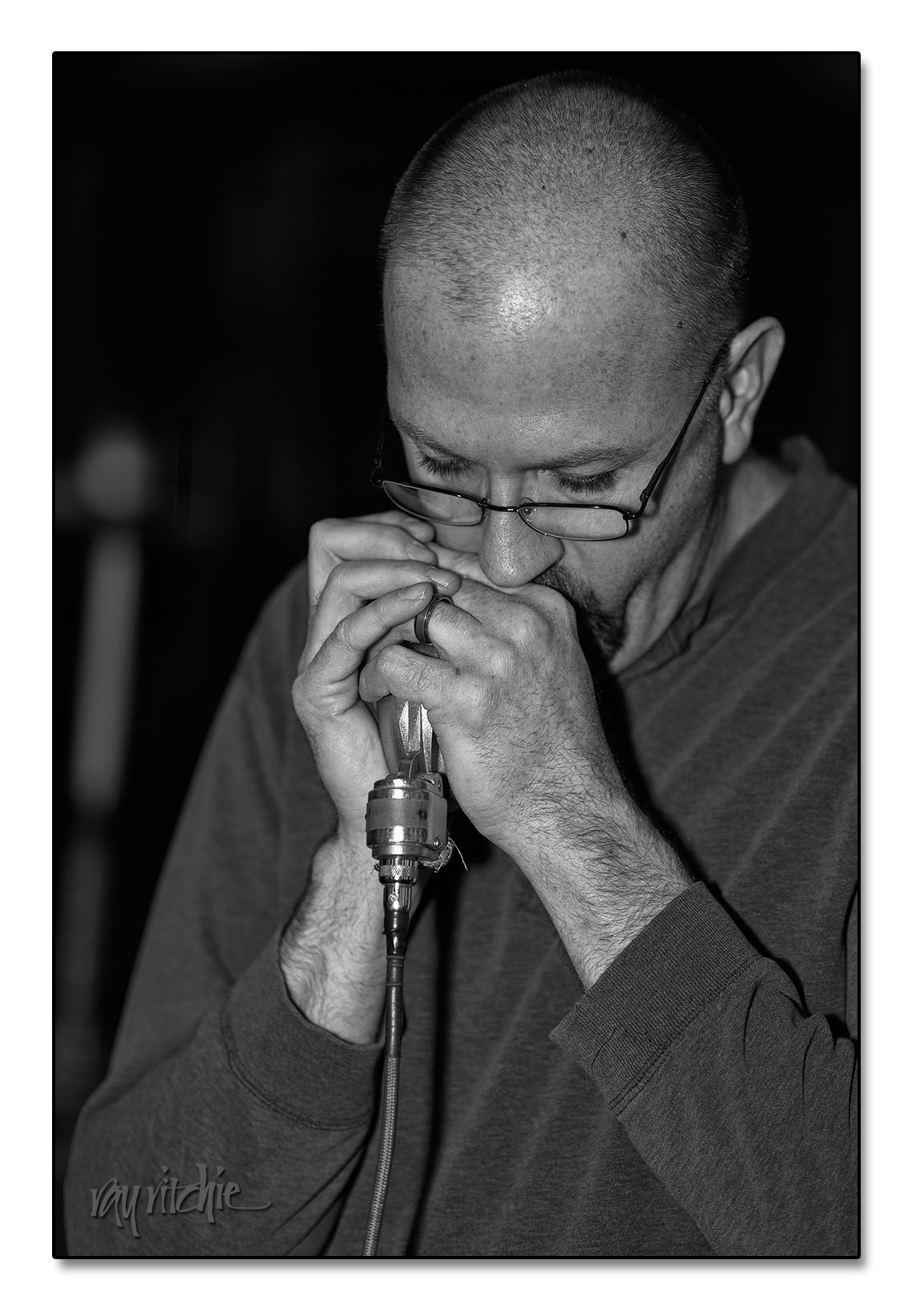 Shot on the D800 with the 85mm f/1.4g lens at ISO 100, f/1.8, and 1/60 sec., using an SB-800 flash mounted on-camera with mini-softbox. Right-click and choose "Open Image in New Window," and you can see it at a much larger resolution.
[Aside: I just bought the Nik plug-in suite, as Google has recently acquired Nik, and is selling the software for a bargain price. You can get information here . Note that additional discounts are available.]
If you're in the area, the concert will be Sunday, April 7, at 4:00 PM, at the First United Methodist Church, Freehold, NJ. We'll be celebrating the installation of a new sound and video system for the sanctuary.