My nephew Zack married Kelly yesterday. I took lots of photos, of course, but I wasn't the official event photographer, and I will save most of those for family and friends. A couple of items, though, are directly related to my themes here, so I will share those. As she always does for family, Anita made a handmade card to express our best wishes to the couple. Here's her card, along with my envelope: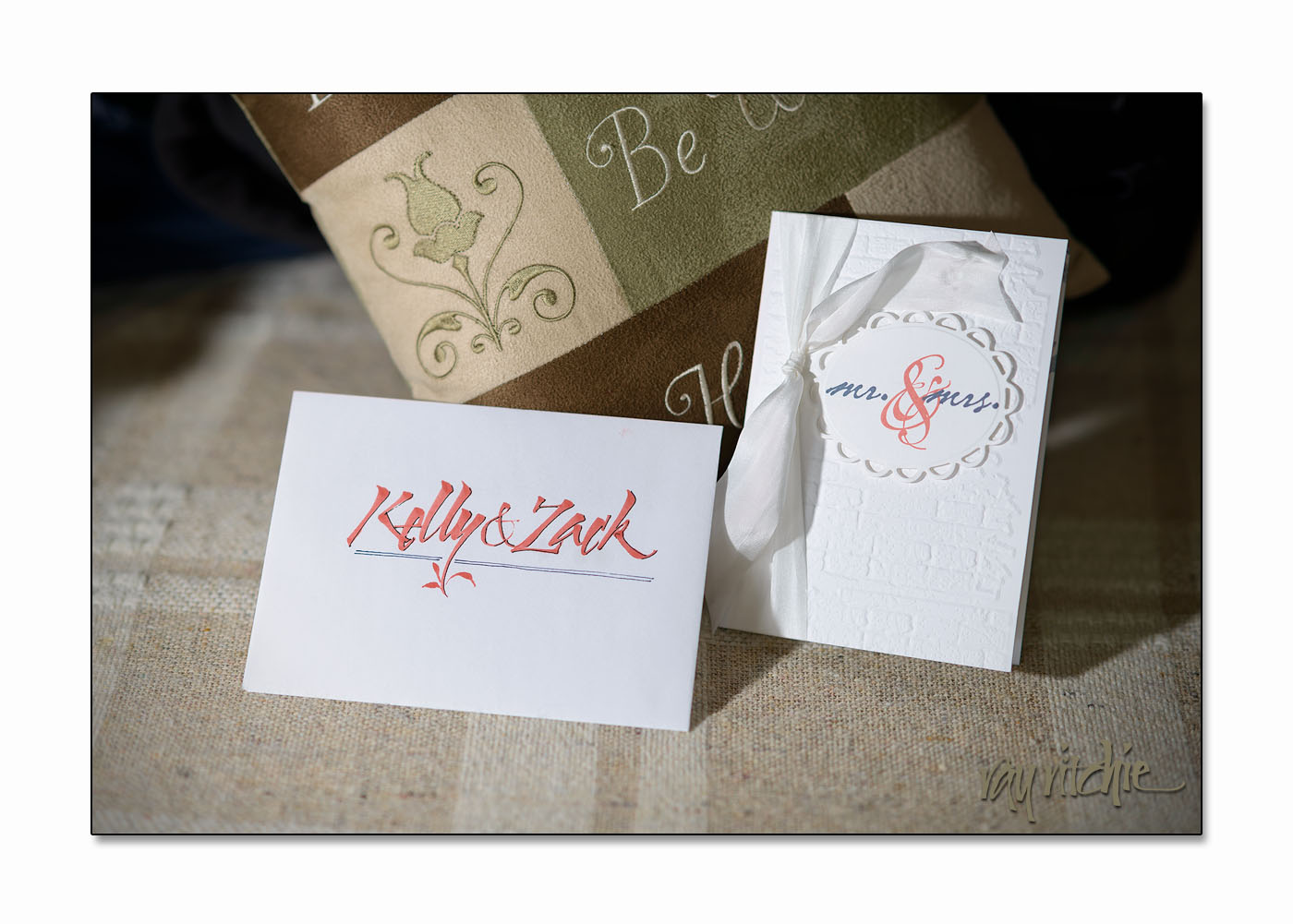 The card is done with stamping, embossing and die cuts, and is, I think, a new design for her. The envelope was done with a felt-tip brush marker matching the ink used for the ampersand of the card design; the coral color was from their wedding theme colors, selected to emphasize the beach location.
After we arrived on the Outer Banks of North Carolina, Kelly brought me a chalkboard and asked me to write a greeting for their guests at the reception. This was just a quick off-hand design, but I was fairly happy with the way it came out: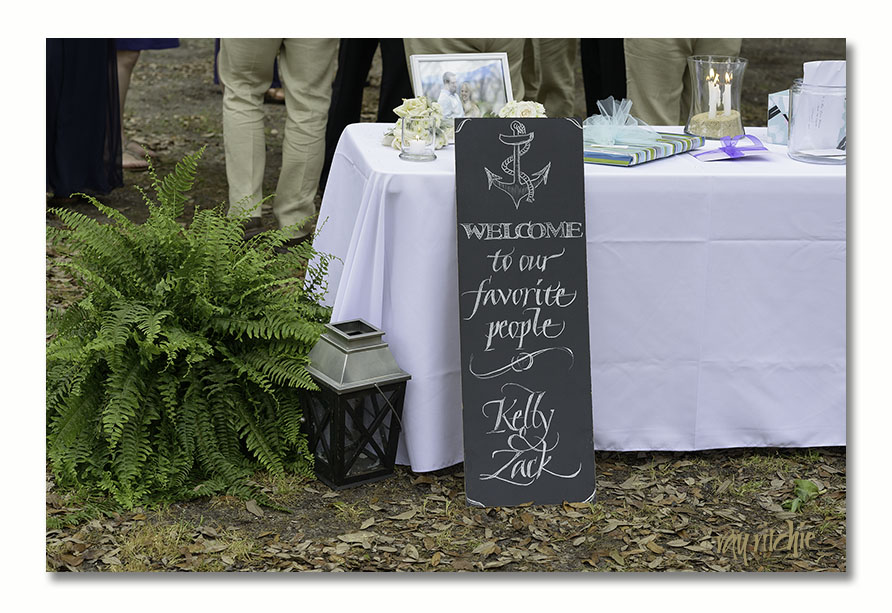 Since I was working on-site with no tools, we improvised to deal with the changing weather (rain was forecast, although it didn't happen) by spraying the board with hairspray to keep it from smearing and give it a bit of waterproofing. The anchor design and the style of lettering in the word "Welcome" were chosen to match parts of the wedding program.
It was a beautiful wedding and a great party. The family is still basking in the afterglow, and I was glad to be able to be a part of it all.
Best wishes, Kelly and Zack!